Features
Free chapter for each book.
Play and replay moves in diagrams.
Interactive problem diagrams.
Zoom partial diagrams to see whole board.
Text enhanced with inline diagrams.
Adjustable font and layout.
Some multi-lingual books (Japanese, German, French & Spanish).
Buy once, read on both iPad and iPhone.
Interactive Problems
Problem diagrams are interactive: Play the move you think is correct, and SmartGo Books will indicate whether you're right or wrong. Test it out in the sample of 501 Tesuji Problems, for instance.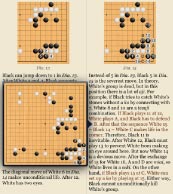 Inline Diagrams
Tired of figuring out cryptic move sequences embedded in the text? Tap an inline diagram in SmartGo Books to see those moves as a diagram.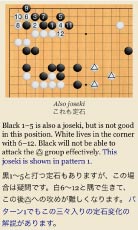 Multi-lingual Books
SmartGo Books includes 7 books that are multi-lingual – another language as well as English: Michael Redmond's Patterns of the Sanrensei includes Japanese, and Yuan Zhou's How Not to Play Go includes Spanish. You can switch the text on-the-fly between the two languages, or choose to see both languages - ideal for brushing up on your language skills!
A Complete Library
Whether you're just learning to play or look to deepen your skills, SmartGo Books has you covered. With 94 books by all the main English-language publishers, painstakingly converted to digital format, SmartGo Books will take your game to the next level. This is the way Go books were meant to be read.
Ready to read about Go?