Buying Go Books
There are two ways to buy books:
Buy at gobooks.com: Click on the price button under the book description, enter your email and credit card information, then click Buy to purchase securely using Stripe.
Buy in-app on iOS: Download the free Go Books app on your iPad or iPhone. Read the free sample chapters, and click on the price button to buy a book using in-app purchase.
As Apple doesn't provide developers with any customer information, you'll need to tell the app about your email. Once your email is confirmed, books you buy at gobooks.com will show up in your app, and books you buy using in-app purchase will become available on other platforms.
You'll need to confirm your email address for each device: We'll send you an email (from support@smartgo.com) with a link, and you click on that link to verify that this is indeed your device and email. To register your email:
Macintosh: Choose Register in the Go Books menu.
iPad/iPhone: Tap the Settings icon in the top left of the book list, then choose Register Your Purchases.
We use your email to verify that you're the person who bought a book, and to then securely download your books to your devices.
We will never give out or sell your email address (Privacy Policy).
If you want to stay informed about Go Books, please sign up for our mailing list.
Check Your Books
Enter your email below and you'll receive a one-time link to a list of your books and devices.
This may help you troubleshoot any books not showing up as expected.
Security
We use Stripe to securely handle credit card transactions; we never see your credit card number.

Go Books for Macintosh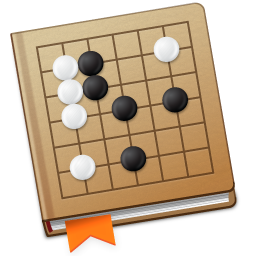 Free Download
OS X Mavericks, Yosemite, El Capitan
macOS Sierra, High Sierra
Go Books for iOS